Wellbeing in Germany
As a core expert in the Chancellor's Dialogue on Germany's Future (working group "Prosperity, Quality of Life and Progress") and as a member of the scientific advisory board, ZGF Director Dr. Stefan Bergheim supported the government strategy "Wellbeing in Germany" in 2014-16.
In a broad-based dialogue with more than 200 events and an online module, citizens were asked: What is important to you personally in life? What do you think determines quality of life in Germany? A special focus was placed on approaching hard-to-reach social groups. The results were summarized in a final report containing 46 indicators for quality of life in Germany.
In the accompanying publication of the German government, Stefan Bergheim presented "International Processes for Promoting Quality of Life with Civic Participation". In addition, he gave interviews to the ZDF Morgenmagazin, the Tagesschau, and the Federal Press Office. In the blog of the process he was interviewed with Ben Warner from Jacksonville.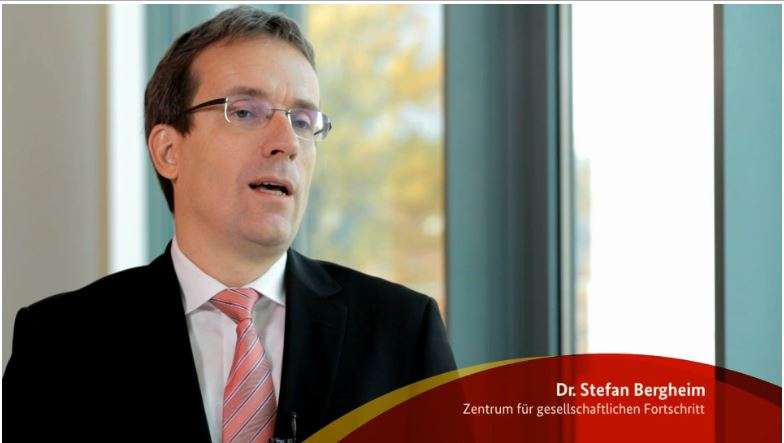 Stefan Bergheim ist seit 2009 Direktor des ZGF. Er schreibt, spricht und setzt die Prozesse mit den verschiedenen Teams um.